Welcome! Here you will find everything you need to help you in your journey to your own Home Sweet Home under the Midnight Sun. The Fairbanks and North Pole Alaska areas are great places to live and raise a family. We should know, we've lived here for going on 30 years and don't intend to leave. We love it here, the country, the people, the way of life.
As No-Fee Buyer's Representatives, we specialize in helping 1st Time home owners & Military Relocation.

For Sellers, we utilize the most up to date listing System that includes products and websites that will get your home SOLD with the least amount of stress on your part. Call Butch or Terri today to schedule a free current market analysis of your homes worth.
What ever your own Real Estate needs may be, Call Butch & Terri anytime, at 907-590-2853 or our North Pole office of Somers & Associates Realtors, 907-385-3747. You Can email info@ButchCurrier.net for any questions about buying a home in the Fairbanks, North Pole, Ft Wainwright , Eielson Air Force Base, Ester, Salcha, Delta areas and Beyond. If it's in Alaska and it's a house, land, investment property for sale, we can represent you!
Buyers@ButchCurrier.net or Sellers@ButchCurrier.net
On our web site will find a wide variety of useful information & resources designed with you in mind to help you buy or sell your home more effectively in Fairbanks, North Pole areas, and the entire Fairbanks North Star Borough.
You can search the entire MLS. When you find a home that looks promising, give us a call or email and we will set up a showing that fits YOUR time frame. We are THE 24/7 team!
For information on our local community,We have market trends and several different community reports. There are links to services that stretch beyond real estate, like where the DMV is or to where the local churches are, and their schedules.
For advice about finding a mortgage or preparing your home to sell, it's all available here on our web site. If you can't find it here, give us a call and we will personally get you in touch with one of our exceptional local lenders.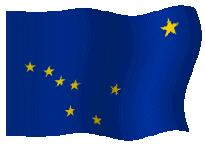 So whether you're buying or selling, feel free to contact me and we will be happy to help you with all your real estate needs.